The Cloud version of SSCS has been designed to run entirely from our
secure web site.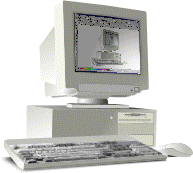 This version of SSCS is functionally identical to the bespoke version of SSCS, but with lots of advantages.
Advantages:
No need to install any software on your PC's or servers
Updates/upgrades immediately available
Use SSCS from home and office
Multi-user capable
Multi-company capable
Lowest cost of ownership to the user
All data is backed up automatically every day
All data is 100% secure, encrypted in a database
Can be used on any device that supports a web browser
Can be used any where in the world
Please contact us so that we can arrange a 30-day trial of this superior and future proof solution for scaffolding stock control.